Treatment of nonresident patients at the Moscow Innovation Phlebological Center
Specialists of the Moscow "Innovative Phlebological Center" carry out modern treatment of patients from other cities of Russia, provide assistance to phlebological patients from near and far abroad. Doctors of the leading phlebological clinic in Moscow conduct expert diagnostics after operations carried out in other cities, perform all types of endovascular interventions for varicose veins of the lower extremities, and also operate on patients who have refused to operate endovascular in other Russian clinics.
Contents:
Treatment of nonresident patients in our phlebology center
The specialists of the Phlebology Innovation Center are some of the best phlebologists in Moscow and Russia, there are no questions and puzzles in the world of venous pathology for them. With the help of modern endovascular technologies, the latest knowledge and many years of experience, we have been helping patients from different parts of our country for many years. Also, our center successfully provides assistance to foreign citizens who have chosen our center as the best solution, despite the distances, sometimes significant.
A team of upscale phlebologists in the phlebology center "MIFTS"
There are no barriers for the center's specialists, both linguistic and related to the severity of venous pathology. You will be provided with modern medical care in accordance with the best European treatment standards. Even if you have a complicated form of varicose veins, thrombophlebitis, eczema, trophic ulcer, the specialists of our center will be able to help.
Varicose veins treatment in one day
Thanks to the use of the latest innovations in the diagnosis and treatment of varicose veins, it became possible to almost completely cure varicose veins in one to two hours in the center. This can explain the growing popularity of the so-called medical tourism in our country. Every year, tens and hundreds of patients from other cities and even countries receive modern treatment of venous pathology in our center. Despite the distances, the attending doctor monitors the healing process and is in touch.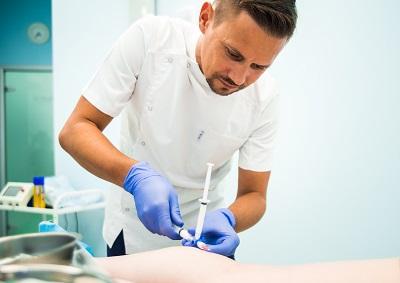 We use only the most advanced treatments for varicose veins for nonresident patients
Phlebologists of the Medical Innovation Center use only the most modern methods of treatment and diagnosis of venous pathology. The specialists of the center are fluent in the following technologies:
German endovenous laser obliteration (EVLO) Biolitec.
American technology radiofrequency ablation Venefit (RFA).
Microflebectomy according to Varadi, Ash.
Foam sclerotherapy (Foam-form) using ultrasound navigation
Microsclerotherapy of telangiectasias (spider veins and reticles).
These modern techniques have replaced the classical venous surgery, which is still widely used in most medical institutions in Russia. Treatment in a state hospital involves anesthesia, prolonged and unpleasant dressings. But the main disadvantages of outdated methods are not even injuries to the treatment process and long-term rehabilitation. The use of obsolete surgery, without modern ultrasound navigation, often leads to inferior treatment, a large number of pathologically altered vessels remain. This in turn leads to an early relapse of the disease. Also, a large number of skin incisions does not favorably affect the further condition of both the lower extremities and the patient's body as a whole.
Why residents of other cities are treated in our clinic in Moscow
With the help of modern technologies, phlebologists of the Moscow Innovation Center managed to achieve results that are not inferior to the best phlebological clinics in Western Europe and the USA. Endovenous laser and radiofrequency coagulation procedures are carried out in the phlebology center "MIFC" in strict compliance with European protocols. Communicating with colleagues, phlebologists of leading European centers at international medical conferences, the specialists of the MIFC clinic note, not without pride, that our treatment results are not only not inferior, but often surpass those of foreign colleagues.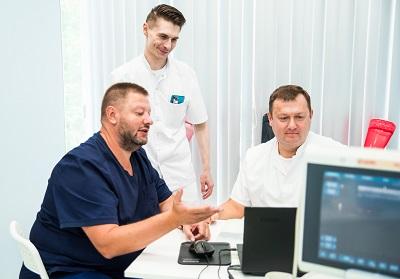 Team discussion of complex cases of diagnosis and treatment of varicose veins
Specialists of the Moscow Innovation Phlebological Center independently conduct ultrasound scans and are European-level experts on this research methodology. Each innovative procedure is carried out only after a thorough diagnosis on modern equipment of the latest generation.
The procedures of thermal (EVLO, RFA), chemical obliteration and miniflebectomy are performed in a sterile operating room with strict observance of all necessary aseptic standards.
A wealth of experience has been accumulated in the use of innovative procedures; the quality of their implementation by the center's specialists has been perfected to filigree. Any errors are simply excluded. As confirmation of these words, the team of specialists of the center, led by the head, candidate of medical sciences, Artyom Yuryevich Semenov, regularly holds master classes for phlebologists from both Moscow and other regions of Russia.
Specialists of our Moscow Medical Center for Phlebology have developed and introduced into Russian clinical practice new methods of treating varicose veins with varicothrombophlebitis, and innovations in the treatment of trophic ulcers. Another area of ​​the center's work is corrective treatment after previously performed operations on the veins.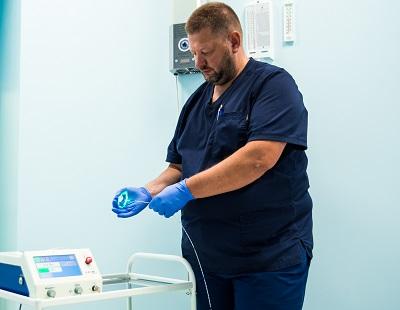 The latest laser technology for nonresident patients
The popularity and success of our Moscow Medical Center for Phlebology among both Muscovites and nonresident patients lies both in the high professionalism of all employees and in the personal approach to each patient. We do not differentiate between patients from Moscow, St. Petersburg, Saratov, Voronezh, Orel, Tula, Kolomna, Magadan or London. We give what they need - high-quality modern treatment of venous pathology in a short time.
How is the treatment of nonresident patients implemented in the Moscow "Innovative Phlebological Center"
Treatment of nonresident patients at the Moscow "Innovative Phlebological Center" takes about 2 days and is organized as follows:
On the first day, a face-to-face consultation is carried out by a center specialist, an ultrasound examination is performed, the necessary tests are taken (if there are none), the patient is consulted by a general practitioner. On the same day, if there is no indication for further examination, an innovative procedure is performed.
The next day, bandaging is performed and duplex ultrasound scanning is performed, detailed recommendations are given, the patient can go home.
The next visit to the clinic is carried out during the year for a follow-up examination with ultrasound examination.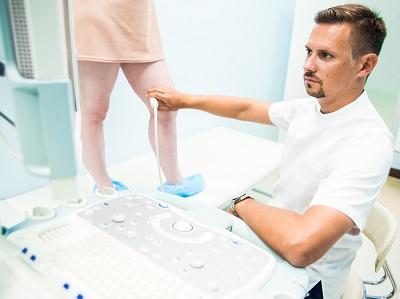 Mandatory ultrasound scan of veins before any intervention
To make the treatment even more pleasant and comfortable, the team of our phlebology center recommends staying in a cozy hotel on the territory of the Kolomenskoye Museum-Estate, famous for its history https://kolomenskoje.ru/... The hotel is within walking distance from the clinic and a 5-minute walk from the Kolomenskoye metro station.
What are the advantages of performing EVLK and RFA in our phlebology center?
Complete ambulatory performance, the patient leaves the clinic after a few minutes of the procedure.
Absolute safety of the procedure. The specialists of our center have successfully carried out more than 6000 endovenous laser and radiofrequency obliteration procedures, so any risks and errors are completely eliminated.
Efficiency of the procedure and guarantee of the result. We observe patients for free for a year after the intervention and are responsible for the result.
The perfect technique for performing interventions. Employees of the Moscow Center for Phlebology are among the best endovascular surgeons in Moscow and Russia. This is facilitated by colossal experience and continuous improvement of intervention skills.
Aesthetic manipulation. All procedures are performed under ultrasound navigation through skin punctures. This ensures that there is no need for skin incisions and full control of the intervention.
No pain treatment. Thanks to the honed skills, the maximum that the patient feels is the first skin puncture for anesthesia.
The secret of our success is not only in the use of the most modern technologies, meticulously worked out skills, but in a careful, individually directed attitude to each individual patient.
Nonresident patients in Moscow
For some patients, in the absence of relatives or acquaintances in Moscow, treatment in another city may become a kind of psychological problem. We tried to take into account these points.
In walking distance from the Moscow phlebology center there are inexpensive hotels that you can book in advance. As an example, one of the options: the Kolomeskoye hotel.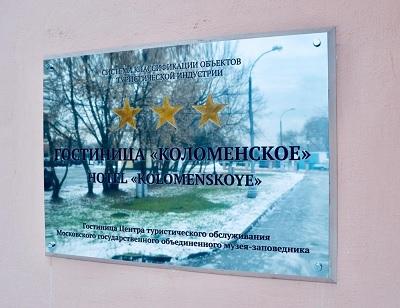 A cozy hotel for our nonresident patients
The hotel is located in the historically significant center of the capital, the Kolomenskoye estate. In this place you will find everything you need for a short stay: XNUMX/XNUMX security, internet, free guarded parking, cafe-bar, billiard room and clean, comfortable rooms.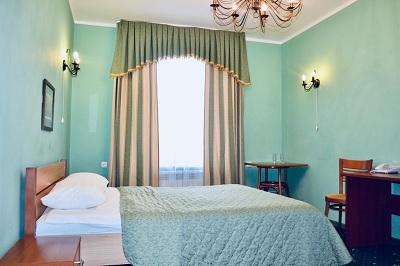 Good rooms for relaxation after treatment in our clinic
You also have the opportunity, just crossing the threshold of the hotel, stroll through the park "Kolomenskoye", visit the museum, historical expositions and exhibitions.
Hotel address near the Moscow Innovation Phlebological Center: Moscow, Kolomenskaya metro station. Phone: + 7-499-725-11-74. Email Address: http://hotel-kolomenskoye.ru. Of course, it is advisable to book rooms in advance.
Also, you can book a hotel or hotel in any of the districts of Moscow, where you will be most comfortable.
Preoperative preparation for nonresident patients
Like any invasive interventions, EVLK (endovenous laser coagulation) and RFO (endovasal radiofrequency coagulation) procedures require some examination. Moscow patients, nonresident Russian patients, patients from abroad undergo absolutely identical preoperative preparation.
A large number of patients turn to the Moscow Innovation Phlebology Center, both from other cities of Russia and from other countries. To minimize the time spent in Moscow, we recommend making the necessary set of examinations in your city.
Here is a list of required examinations:
| | |
| --- | --- |
| Analysis | Analysis limitation period |
| | 14 days |
| | 14 days |
| Biochemical blood test (total protein, creatinine, urea, bilirubin, glucose, AlAT, AsAT) | 14 days |
| Coagulogram (PTI and INR) | 14 days |
| Blood group and Rh factor | 3 month |
| Viruses (HIV, RW, hepatitis B and C) | 3 month |
| | 3 month |
| General practitioner consultation | 14 days |
It is necessary that all analyzes be in the original, certified by seals and signature of specialists. Your passport already contains data on the blood group and Rh factor, however, you need to perform this study. According to existing standards in the history of the disease should be a form of research.
If you have already undergone surgical interventions, especially on the venous system, you need to have discharge epicrisis from your medical records.
In the event that a standard examination reveals additional pathology (heart, lungs, etc.), it is necessary to contact a specialist in the phlebology center by e-mail or phone to determine further tactics.
If you are over 65 years old, then additionally you need to do:
Echocardiography (EchoCG) is an ultrasound examination of the heart.
Daily monitoring of cardiac activity according to Holter.
X-rays of light.
Endovasal procedures performed at the Innovation Center of Phlebology are among the safest interventions; they do not require a volume examination, as before large operations. But the necessary studies before the intervention still need to be done for complete control over the procedure.
In the Moscow Innovation Center, a formal agreement is concluded with you on the implementation of the EVLK or RFO procedure. After the intervention, you receive an extract with recommendations and the necessary documents.
We do everything so that you feel as quickly and painlessly as possible how to live on without the problems associated with varicose veins.
Prices for the treatment of nonresident patients
The prices for diagnostics and innovative treatment of the Moscow Innovative Medical Center for patients from other cities and countries do not differ from those for Moscow residents. Over the years, the pricing policy of our center has been distinguished by loyalty to patients. It is enough to note that the cost of the latest medical services at the Moscow Center for Phlebology has not increased since 2014. At the same time, more modern and advanced technologies for treatment and diagnosis appeared in the clinic during this time.
Primary reception expert phlebologist
2900₽
3500₽
Survey of a phlebologist surgeon
Ultrasound scanning of veins
The diagnosis and choice of treatment tactics
Selection of compression knitwear
The choice of optimal methods of prevention
Endovasal laser obliteration (coagulation)
from
35200₽
44000₽
Tumescent anesthesia
Laser procedure using Biolitec technology
Postoperative examinations and dressings
Free annual surveillance with ultrasound control
Radiofrequency obliteration (ablation)
57600₽
64000₽
Tumescent anesthesia
Radio frequency procedure using Venefit technology
Postoperative examinations and dressings
Free annual surveillance with ultrasound control
Miniflebectomy according to Varadi
from

20000₽
Tumescent anesthesia
One-time consumable material
The procedure for miniflebectomy by Varadi
Postoperative dressing
Free yearly observation with ultrasound control
Single sclerotherapy session
8000₽
Without anesthesia
One-time consumable material
Foam-Form Foam Sclerotherapy Procedure
Check-ups
Annual surveillance with ultrasound control
Laser removal of spider veins
10000 rub
With and without cooling
One-time consumable material
Session of laser removal of spider veins by a transdermal laser
Check-ups
Patients from other cities - reviews from other cities and regions of Russia about the treatment carried out at the "MIFC"
Review of a patient from Norilsk about the treatment of varicose veins in our center
Bobrova Elena Vladimirovna. Norilsk Krasnoyarsk Territory.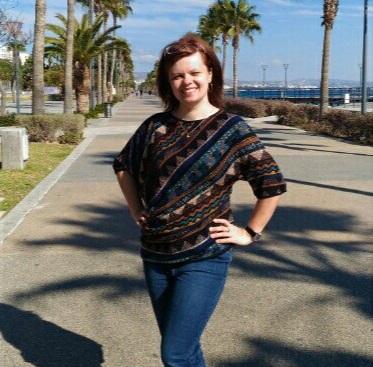 Hello! I want to express my deep gratitude for the work done with my leg. The laser operation was painless, music played and it helps a lot not to think that something might be wrong. Everything went well. Artyom Yuryevich and all the staff of the center are very positive people and competent specialists. The operation was on 04.07.2018. As soon as it was done, they said to go for a walk. Although it is usually recommended to lie down more after operations. And I went for a walk in Moscow). Since I'm from another city, they recommended staying at the Kolomenskoye hotel, not far from the metro and the medical center itself. It is located on the territory of the Kolomenskoye Museum-Reserve, where you can also walk and admire the beautiful landscapes. In general, who has not yet decided for an operation - make up your mind and do not be afraid of anything! And good luck to all specialists in their work and grateful patients! Respectfully, Elena Vladimirovna Bobrova, Norilsk, Krasnoyarsk Territory.
Recall of our nonresident patient from Lipetsk
Yudina V.F., 25.04.2018, city of Lipetsk.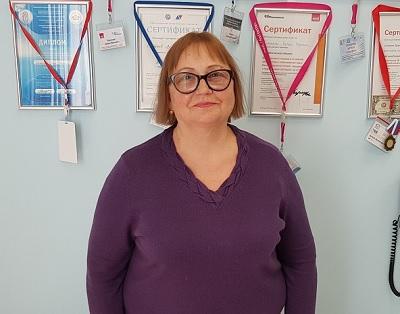 I, Yudina Valentina Fedorovna, want to share my treatment experience at the Innovation Center of Phlebology.
In December 2016, I underwent surgery on both legs at once. I've had varicose veins for a long time. About 20 years ago, a classic operation was performed on the right leg under anesthesia. It is impossible to compare these two options. There was a long rehabilitation. Here there is no pain, no fear, no inconvenience.
The magic hands of an experienced surgeon-phlebologist Artem Yuryevich Semyonov and his magnificent team. They do real miracles. Everything went perfectly. A year later, during a control examination, Artyom Yuryevich discovered a small vein that needed to be removed. Within 10-15 minutes everything was done and again at the highest level. And now, six months after this sclerotherapy, I again came for a control examination. All is well! I am very glad that I fell into the reliable hands of a surgeon from God! In addition to everything, Artyom Yuryevich and his entire team are very cordial and friendly, it is pleasant to communicate with them. I recommend with both hands !!! And thank you from the bottom of my heart! Yudina Valentina Fedorovna, 25.04.2018, Lipetsk.
Results of treatment of nonresident patients. Photos before and after treatment
The result of treatment of a patient from Voronezh with the method of endovenous laser coagulation (EVLK) according to the German technology Biolitec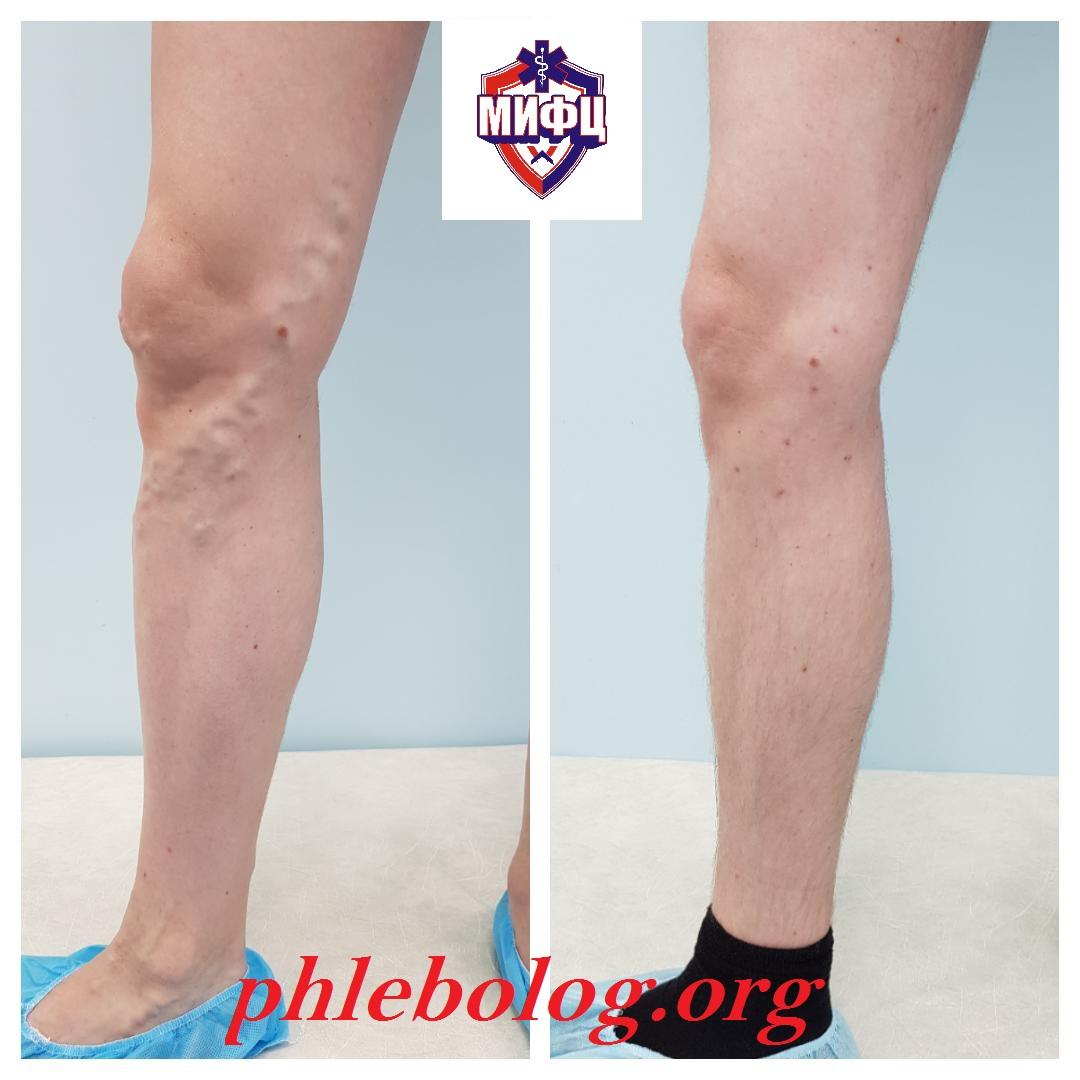 Photos before and after endovenous laser coagulation (EVLK) on the right lower limb
The result of treatment of a patient from Bryansk with the method of radiofrequency ablation (RFA) using the American Venefit technology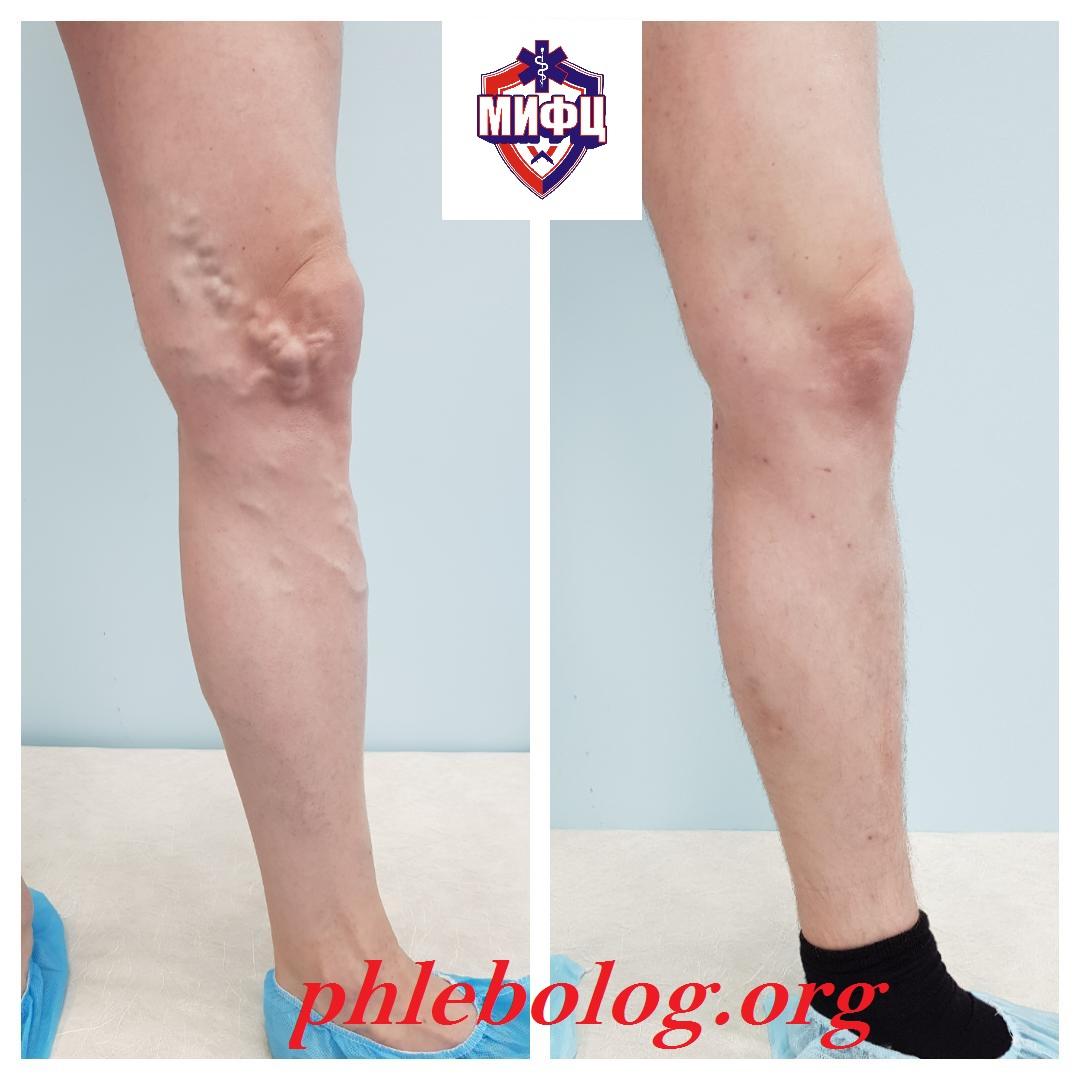 Photos before and after radiofrequency ablation (RFA) using American Venefit technology on the left lower limb
Questions from nonresident patients about treatment in our center
How are nonresident patients treated in Moscow?
There are absolutely no problems with modern treatment of nonresident patients in Moscow today. In our Moscow phlebological center, innovative vein treatment, including preoperative preparation, will take about two days. You can stay in a good hotel near the clinic or anywhere else in the capital.
How is nonresident patients treated at the phlebology clinic?
On the first day, you will be consulted by a specialist at the phlebology center, and an ultrasound examination of the venous system will be performed. On the same day, laboratory tests are taken and a consultation with a therapist is carried out. If there is no need for additional examination, endovascular treatment will be performed on the same day. The next day, dressing and control ultrasound scanning will be performed. You will be given detailed recommendations for further actions, and you can go home. The date of control visits to the clinic during the year will be prescribed for you in the recommendations.
Can I get treatment at the Innovative Phlebology Center if I am a nonresident?
Yes, you will be provided with the full range of modern medical care in a short time. Visits to the doctor during the year of follow-up will be adjusted individually for your comfort and maximum treatment efficiency.
Does your clinic treat patients from other cities?
In our city center of phlebology, patients from various cities of Russia, as well as from near and far abroad, are often treated. In this situation, distances do not affect the effectiveness of treatment.
How is preoperative preparation for nonresident patients carried out at the Moscow City Center for Phlebology?
You can take the necessary set of tests at your place of residence or at our clinic. On the same day, you will be consulted by a therapist and performed an electrocardiogram. If there are no contraindications, an innovative intervention will be performed on the same day.