How long does it take to wear compression garments after removing varicose veins
Contents:
When you need compression knitwear for varicose veins
Compression knitwear has become a reliable assistant for the doctor and patient in the modern treatment of varicose veins. Conservative therapy of venous diseases today is simply unthinkable without compression. Nevertheless, the fact that it is necessary to wear a compression product is far from all patients are unequivocal. The positive properties of compression hosiery can be described for a very long time.
Sometimes compression knitwear is simply irreplaceable!
With a number of venous pathologies, in particular with chronic venous edema, complicated by severe edema, trophism, lymphovenous insufficiency, prolonged or even lifelong use of good compression is assumed. And there is no particular choice in these situations. Fortunately, patients who appreciate the effect of compression knitwear get used to it very quickly and use it with pleasure.
Is compression necessary after innovative interventions for varicose veins?
Today, a discussion by leading experts on how long to wear compression hosiery after a modern vein operation continues. Using modern technology, we have achieved a significant reduction in operating injury. The early activation of patients makes a very good and significant contribution to the prevention of thrombosis. Innovative interventions made it possible to use the most important trump card in the prevention of thrombosis, an active motor regime. It is movements that accelerate blood flow in the veins of the lower extremities that allow not only to recover as quickly as possible, but also to avoid any thrombosis.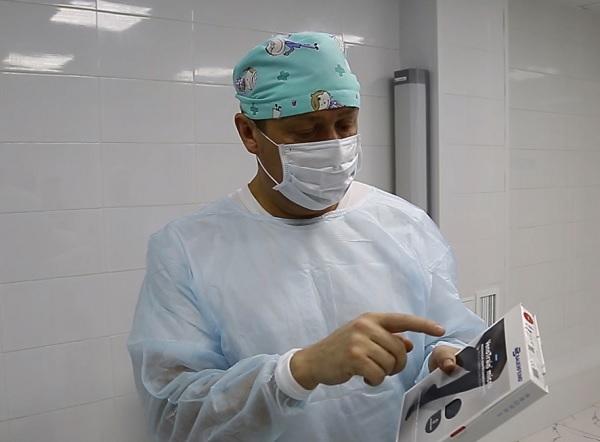 Compression recommendations after EVLK
A somewhat different situation when using classical phlebectomy, when the timing of wearing the compression is quite tightly regulated. Based on authoritative European studies, the opinions of leading international and domestic experts, the terms for wearing compression hosiery today are subject to significant individual variations. With uncomplicated forms of varicose veins after innovative procedures, the time to wear the compression can be limited to one or two weeks. In the case of edema and trophic disorders, the use of compression hosiery is extended individually. In these situations, the patients themselves, noting an improvement in their condition, express a desire to continue to use compression.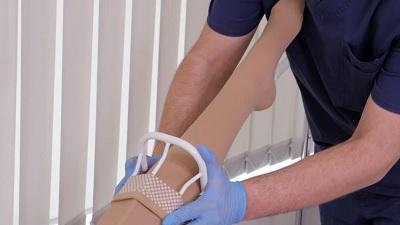 Compression after vein surgery
Thus, the exact terms of wearing compression hosiery after modern operations on the veins are selected individually taking into account the benefits for patients in each case.
Patient questions about compression hosiery after surgery
Julia from Moscow asks: how long should I wear stockings after removing the veins?
Dear Julia! After innovative thermobliteration procedures, wearing compression hosiery lasts from one to four weeks. After classical phlebectomy, the period of wearing compression stockings can take months.
Love from Moscow is interested in: what is the time it is required to use compression stockings after miniflebectomy?
Dear Love! After a modern miniflebectomy operation, wearing compression stockings is usually one to two weeks.
Olga from Moscow is interested in: which compression stockings are better after phlebectomy or laser surgery?
Dear Olga! After any intervention on the venous system, good compression jersey must be used. The best properties are products of German manufacturers.
Veronika from the city of Zhukovsky asks: how much do you need to wear compression stockings after phlebectomy?
Dear Veronica! Duration of wearing compression stockings after phlebectomy, usually at least a month. These terms determine the volume of surgical intervention and the degree of chronic venous insufficiency.
Natalia from Moscow asks: how long does it take to use a compression stocking after a laser vein removal operation?
Dear Natalia! Innovative laser coagulation is a modern procedure for treating varicose veins with minimal tissue trauma. Duration of wearing compression hosiery will depend on the volume of concomitant surgery, miniflebectomy, as well as the presence and severity of trophic disorders. On average, these periods will be 1-2 weeks.