Treatment of varicose veins with mud and mud baths. Mud therapy for varicose veins.
Contents:
Peloid therapy (mud therapy or mud therapy) - what is it?
The use of special mud for therapeutic purposes, or peloidotherapy, is a technique used in domestic resorts and some spa centers.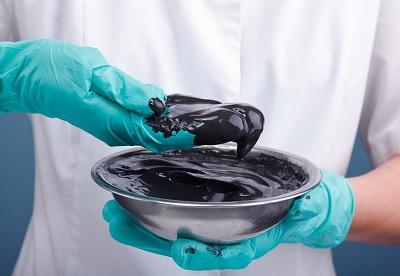 Peloid therapy - treatment with special mud
History of mud treatment
The use of medicinal mud in folk medicine dates back to prehistoric times. The first recorded use of medicinal mud dates back to ancient Mesopotamia.
Numerous muds (peloids) are available today, the most popular of which are peat cellulose, various medicinal clays mined in different places around the world, and various plant substances. In addition, health resorts often use locally available lake and sea mud and clay. Mud treatments are also diverse; the most common of them are peloid wraps, peloid baths and peloid packaging applied locally to the part of the body that is being treated.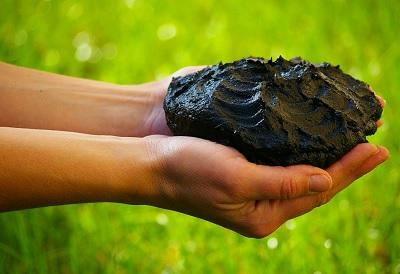 Not all dirt is healing!
A fairly long list of therapeutic muds is used today for medical purposes - primarily for outdoor applications, such as mud baths in urban health spas and spa resorts. It should be noted that peloid therapy is an ancient, but quite effective method in the complex treatment of certain diseases of the musculoskeletal system, chronic inflammatory processes and some other pathologies.
Mud treatment for varicose veins: benefit or harm?
The use of mud bath techniques by individual specialists for the treatment of varicose veins leaves big questions in the professional competence and even the adequacy of colleagues. Contact and, especially thermal effect, on the lower extremities affected by varicose veins, contraindicated.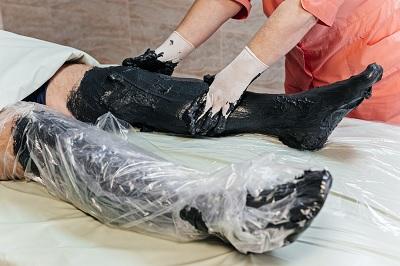 Treatment with mud feet for varicose veins is contraindicated!
This is due to the fact that in varicose veins blood flow is significantly slowed down, the walls of such vessels are prone to chronic inflammation. Thrombosis in such veins can occur even after a minor injury. Any methods, especially contact ones, should be used exclusively under the supervision of a phlebologist.
What is the effect of therapeutic mud for varicose veins?
A small positive symptomatic effect in the form of a temporary decrease in edema and improvement of well-being should not be taken as a good treatment. On the other side of the coin, the complete absence of a long-term effect from this treatment and the high risk of complications, both directly from the procedure itself and from delaying a truly effective treatment.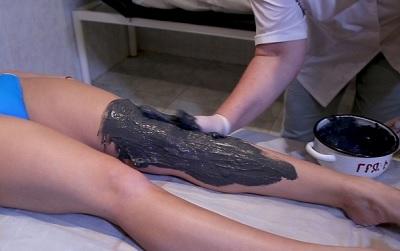 Mud therapy - mud therapy and nothing more!
PS In any reputable source you will not find recommendations for the use of therapeutic mud for varicose veins, since the very presence of the latter is a contraindication to the therapeutic use of mud.
Patient questions about mud treatment of varicose veins
Irina from Moscow is interested in: do you apply treatment for varicose veins with medical mud?
Dear Irina! Contact method, which consists in the use of medical mud, is contraindicated in the presence of varicose veins. It is logical that the specialists of the city center of phlebology are against the treatment of varicose veins with the help of medical mud.
Valeria from Moscow asks: a doctor at a state hospital recommended mud baths for varicose veins. How effective will this treatment be?
Dear Valeria! Mud baths should not be used if you are diagnosed with varicose veins. Treatment will not be effective, complications are possible. I recommend that you consult a phlebologist in a good city phlebology center and follow his recommendations.
Diana from Moscow is interested in: how effective is medical clay for varicose veins of the lower extremities?
Dear Diana! The proven medical effect of clay in varicose veins is not described in modern scientific literature. At the same time, the possible complications of such treatment are well described.
Elena from Moscow asks: I was diagnosed with varicose veins, I want to try mud baths. Can this be done?
Dear Elena! If you are diagnosed with varicose veins, you need to have modern treatment with a good phlebologist. Using mud baths for you now can cause complications of varicose veins.
Victoria from Moscow is interested: medical mud, as I was told, is absolutely safe. Why do not you recommend them in your treatment?
Dear Victoria! At the Moscow City Phlebological Center, we are engaged in the modern treatment of varicose veins. Even the best medical mud has no effect in the treatment of varicose veins and can cause complications of varicose veins, so our experts do not recommend them.