It is impossible to get rid of varicose veins once and for all. Or why varicose veins appear again.
Contents:
Varicose veins are a genetic disease!
Varicose disease refers to genetically determined pathologies. This means that if there are problems with varicose veins in parents, children will get varicose veins with a fairly high probability.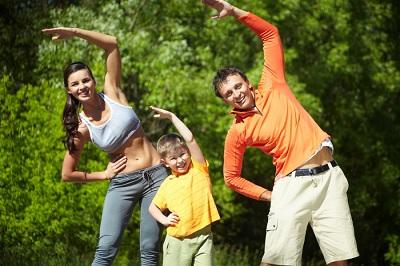 Varicose veins inherited
Of course, environmental factors will also be of great importance for the manifestation of the disease: features of the motor load, nutrition, and others. Medical science over the past decades has given many modern and very good methods for treating various diseases. We have almost forgotten about diseases such as smallpox and measles. Not so long ago we learned how to really effectively deal with the hepatitis C virus. Surgical specialties significantly reduced surgical trauma thanks to new modern endoscopic, ultrasound, and radiological technologies. Despite breakthrough discoveries, the introduction of the most modern technologies, the development of some chronic pathologies has not yet been learned to stop.
Varicose disease - a chronic relapsing disease
Varicose disease refers to chronic relapsing diseases. This means that over time, more and more venous vessels will be affected.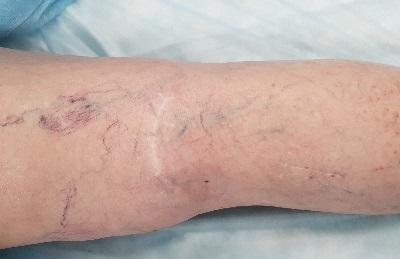 After the operation, new varicose veins appeared
Modern treatment consists in the removal of destroyed, varicose veins with minimal trauma. But even such treatment does not guarantee that other veins will not undergo varicose transformation in the future. In order to reduce the likelihood of new varicose veins, the best solution is to use good compression knitwear and optimize physical activity.
Thus, even the most modern treatment does not protect the legs from relapse of varicose veins. New varixes may appear in two years, five, ten or more years. This does not mean that varicose veins do not need to be removed.
Varicose disease must be treated in a timely manner!
Varicose disease must be treated in a timely manner, without waiting for edema, ulcers and thrombosis. Already existing varicose vessels contribute not only to the appearance and growth of chronic venous insufficiency, but also to the appearance of new varicose veins.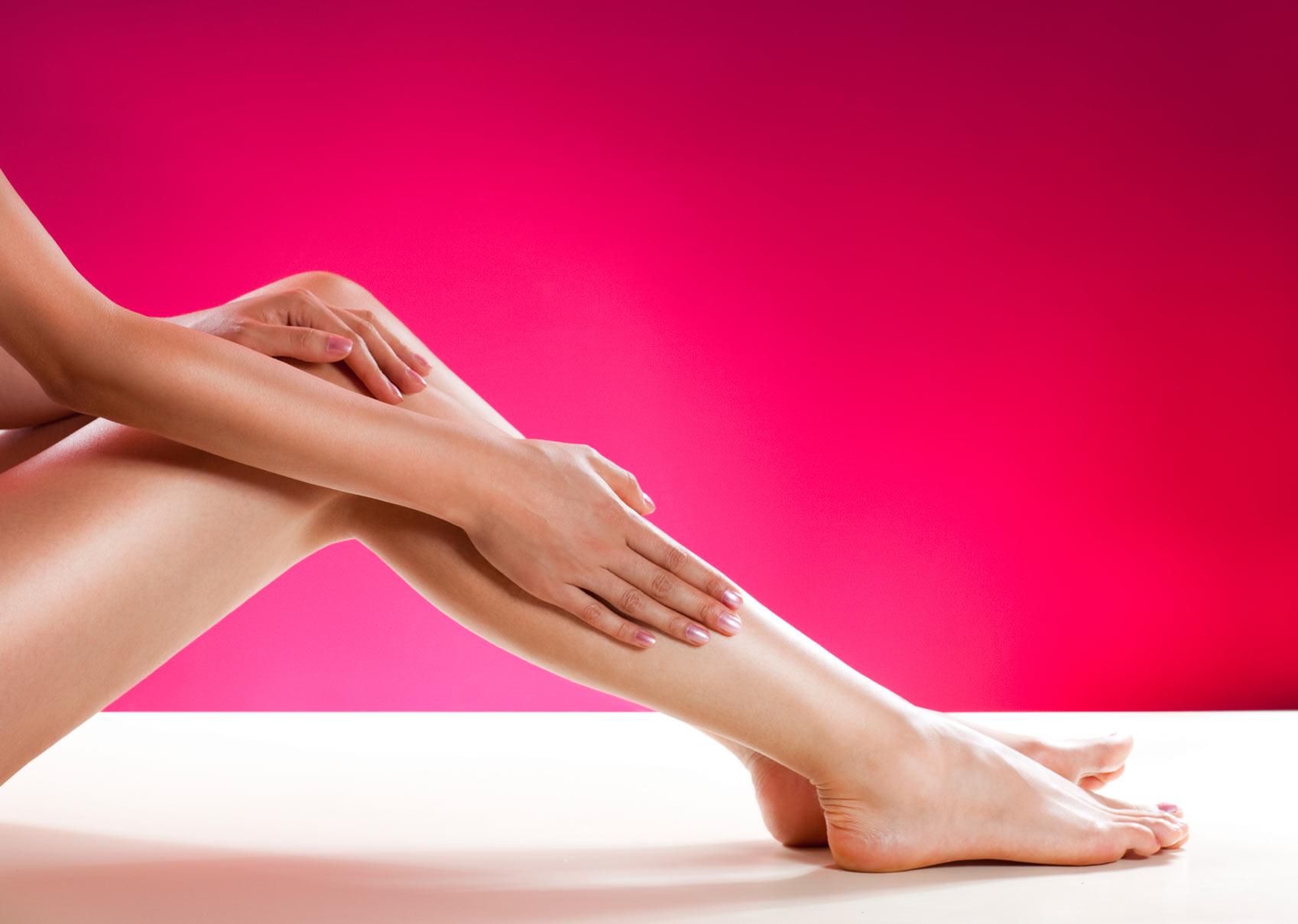 It is necessary to constantly monitor your feet
Perhaps in the coming decades there will be new ways to combat varicose veins of the lower extremities, when treatment completely eliminates relapse.
Questions from patients about the development of varicose veins after treatment
Maria from Moscow asks: if new veins appear, why do the operation to remove the veins?
Dear Maria! Competent modern treatment allows you to forget about varicose veins, at least for several years. If you already have varicose veins, disease progression and complications, this is only a matter of time. Therefore, varicose veins must be removed. We recommend using modern endovascular technologies for this. These techniques are comfortable and after using them, the appearance of new veins has to wait a very long time.
Olga from Dolgoprudny, Moscow Region, is interested in: can varicose disease be cured in one day, will varicose veins appear in the future?
Dear Olga! Using modern endovascular technologies, even a significant pool of varicose veins can be eliminated in 1-2 hours. The guarantee that after years varicose veins do not appear in other pools, alas, we can not give.
Tamara from Moscow is interested in: when do new veins appear after the removal of varicose veins?
Dear Tamara! As a rule, varicose veins in previously intact veins form over several years. With increased load on the lower extremities, varicose veins are exposed in 3-5 years. More often, new varicose veins form in 10 or more years.
Julia from Moscow is interested: if you completely remove the varicose veins, why do new ones appear?
Dear Julia! Using the most modern European methods, specialists of the Moscow City Phlebology Center completely eliminate the pathologically altered venous pool. Over the years, varicose veins form in another venous pool, which was not affected.
Angela from Moscow asks: what treatment is better so that new veins do not appear?
Dear Angela! Modern medicine today does not have a way that will once and for all rid a person of varicose veins. Modern endovascular methods of thermobliteration, used by specialists of the Moscow City Center of Phlebology, allow the most effective and delicate removal of varicose veins, which ensures the longest possible period without varicose veins.