Sport and varicose veins. When can I do sports after vein surgery?
Contents:
Are sports and varicose veins compatible
Physical activity is a necessary component of a healthy lifestyle. Our body is designed so that movement is simply necessary for us. Is exercise possible with varicose veins? Even the best specialist in the treatment of varicose veins will not immediately answer this question. On the one hand, movements are necessary to accelerate blood flow in the lower extremities and prevent thrombosis. On the other hand, an increased load can cause both the progression of varicose veins and thrombosis at various levels of the venous bed.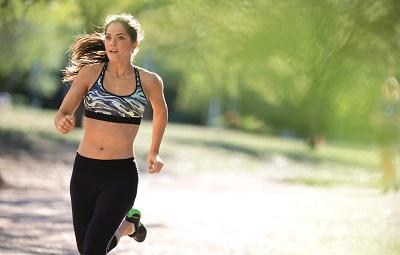 Running with varicose veins is good!
A good helper in this situation will be compression hosiery. Its use will make physical activity safer. But the comfort of constant use of compression is very doubtful. Therefore, the best solution will still be to get rid of varicose veins and enjoy physical activity to the fullest.
Is it possible to play sports after removing the veins?
The answer to this question is obvious for the professional. However, there is a fairly common opinion that after removal of varicose veins, sports are contraindicated. This is rather strange, since with the operation not only pathologically altered vessels are removed, but also the cause of complications of varicose veins. Again, this refers to the removal of veins by modern methods. Today it is already obvious that only with the help of innovative techniques is it possible to correctly remove varicose veins.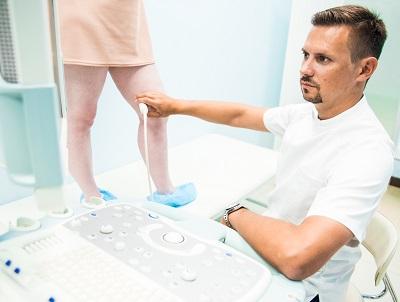 Examination of athletes for varicose veins in our center
A phlebologist not only visually, but also with the help of ultrasound assesses the venous bed before, during and after the operation. Without modern hardware and appropriate skills, good treatment for varicose veins is impossible. Today, for professionals, these are obvious things that are difficult to challenge.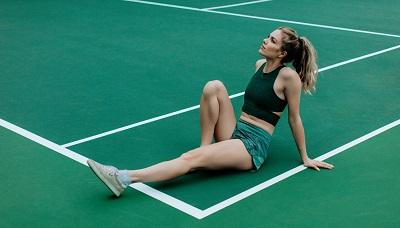 Physical activity after the treatment of varicose veins must be dosed!
Sports after adequate treatment of veins are possible and indicated. Naturally, each person has individual physical capabilities, and the degree of payload will be different. But there is a scientific fact proved by millennia and confirmed by modern research: the longer a person maintains physical activity, the longer his life.
When after vein surgery can I start to play sports?
It all depends on the amount of intervention on the venous system and the presence of trophic disorders of the lower extremities. Most often, you can return to fitness classes and similar exercises within 2-3 weeks after innovative thermobliteration procedures (laser or radio frequency). When to start more significant loads, it is better to discuss with your doctor. In this situation, everything is very individual.
Patient questions about sports and varicose veins
Elena from Moscow asks: is it possible to play sports after removing the veins?
Dear Elena! After surgery to remove varicose veins, you can and should do sports. Physical activity is an integral part of a healthy lifestyle of a modern person.
Anna from Moscow asks: when can I start playing sports after removing varicose veins?
Dear Anna! After modern endovascular treatment of varicose veins, you can return to sports in full in about a month. Light exercises can be started a week after the innovative intervention.
Alexandra from Moscow is interested in: is sport harmful after removing leg veins?
Dear Alexandra! If you have varicose veins, then certain, as a rule, excessive loads will contribute to the appearance of varicose veins in the future. Nevertheless, physical activity is necessary for your body. Removing varicose veins by modern methods in no way prevents you from playing sports in the future.
Veronika from Moscow asks: I go in for horse riding after removing the veins on both legs, the doctor said that it is possible. Is it necessary to use compression knitwear?
Dear Veronica! Your doctor is right, and you can do sports after removing varicose veins. Compression knitwear while riding, this is a desirable but optional addition to the prevention of varicose veins in the future. Here I would recommend that you focus on your feelings. If in compression you are more comfortable with prolonged stay in the saddle, then it is better to use it.
Diana from Moscow is interested in: which sport is better after removing leg veins?
Dear Diana! After removing the veins in the legs, it is better to engage in those sports that involve a rhythmic load on the calf muscles, in particular the calf muscle. Example, bicycle, running, swimming, naturally, in the absence of other pathologies. This physical activity will have a beneficial effect on the venous system of the lower extremities.