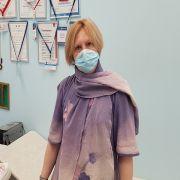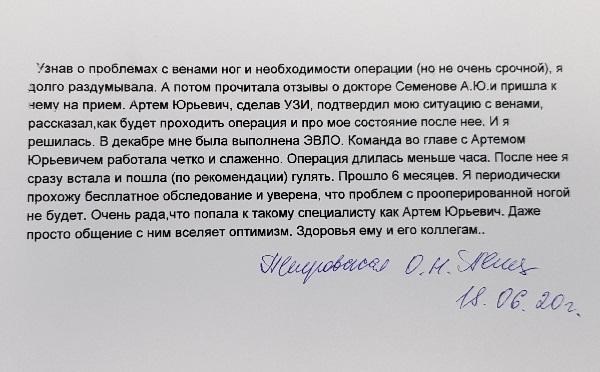 Having learned about the problems with leg veins and the need for surgery (but not very urgent), I thought for a long time. And then I read the reviews about Dr. Semenov A.Yu. and came to see him.
Artem Yurievich, having done an ultrasound scan, confirmed my situation with the veins, told how the operation would take place and about my condition after it. And I made up my mind.
In December, I underwent EVLO. The team headed by Artem Yuryevich worked well and smoothly. The operation lasted less than an hour. After that, I immediately got up and went (on the recommendation) for a walk.
6 months have passed. I periodically undergo a free examination and am sure that there will be no problems with the operated leg.
I am very glad that I got to such a specialist as Artem Yurievich. Even just talking to him inspires optimism. Health to him and his colleagues. Petrovskaya O.N., 18.06.20/XNUMX/XNUMX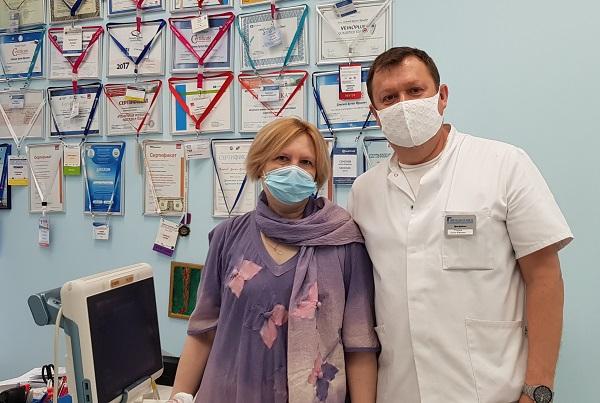 Petrovskaya O.N., Moscow, 18.06.2020/XNUMX/XNUMX
,
18 2020 June