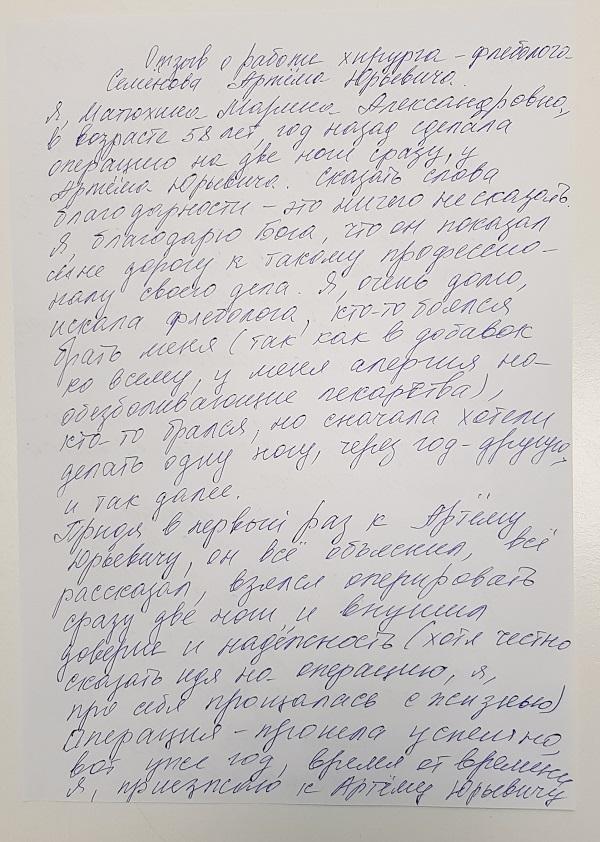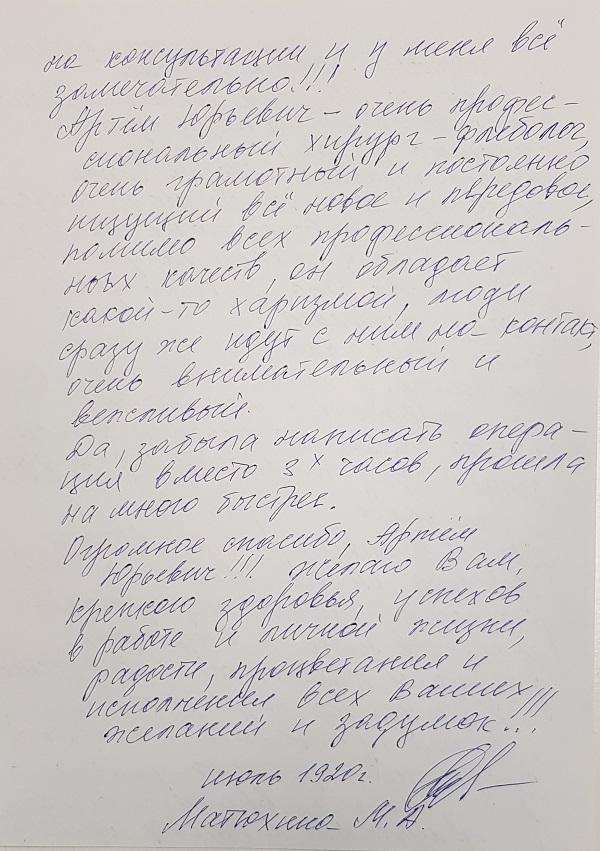 I am Matyukhina Marina Aleksandrovna, at the age of 58 years, a year ago I had surgery on two legs at once at Artem Yurievich. To say gratitude is to say nothing.
I thank God that he showed me the way to such a professional in his field. I was looking for a phlebologist surgeon for a very long time, someone was afraid to take me (since in addition to everything I am allergic to pain medications), someone did, but at first they wanted to make one leg, after a year the other, and so on ...
When he came to Artem Yuryevich for the first time, he explained everything, told everything, undertook to operate on two legs at once, and instilled confidence and reliability (although to be honest, going to the operation, I silently said goodbye to life).
The operation was successful, for a year now, from time to time I come to Artem Yurievich for a consultation and everything is fine with me !!!
Artem Yurievich is a very professional surgeon-phlebologist, very competent and constantly looking for everything new and advanced. In addition to all his professional qualities, he has some kind of charisma, people immediately make contact with him, very attentive and polite.
Yes, I forgot to write the operation instead of three hours went much faster.
Thank you very much, Artem Yurievich. I wish you good health, success in work and personal life, joy, prosperity and fulfillment of all your desires and ideas !!!
July 2020 Matyukhina M.A.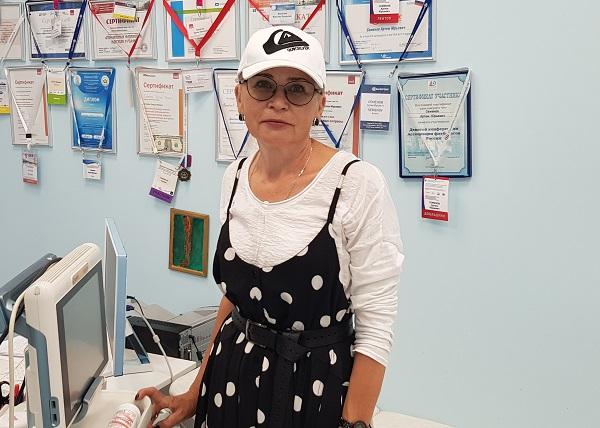 Marina Matyukhina, Moscow
,
July 17 2020