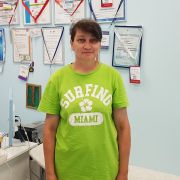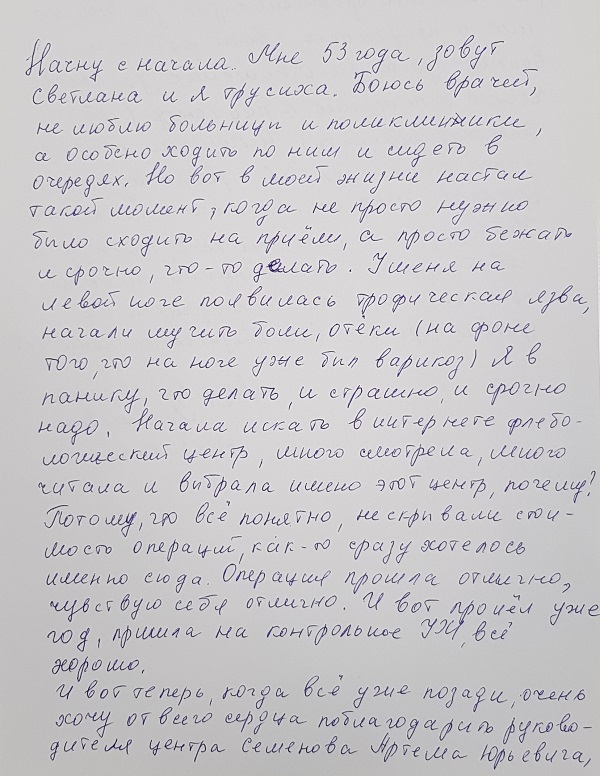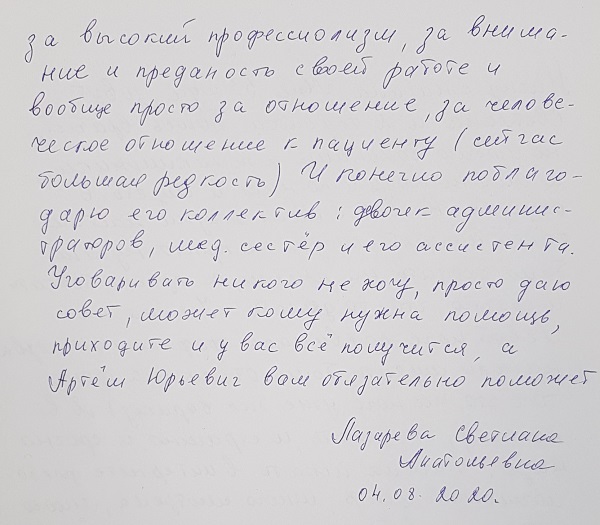 I'll start from the beginning. I am 53 years old, my name is Svetlana and I am a coward. I'm afraid of doctors, I don't like hospitals and policlinics, and especially walking around them and sitting in lines. But in my life there came a moment when it was not just necessary to go to an appointment, but urgently to run and do something. I had a trophic ulcer on my left leg, pains of edema began to torment (against the background of the fact that my leg had varicose veins for a long time).
I'm in a panic, what to do, and scary, and urgently needed. I started looking for a phlebological center on the Internet, looked a lot, read a lot and chose this particular center, why?
Because everything is clear, they did not hide the cost of the operation, somehow I immediately wanted it here. The operation went well, I feel great. And now a year has passed, I came to the control ultrasound, everything is fine.
And now, when everything is over, I really want to thank the head of the center, Artem Yuryevich Semyonov, from the bottom of my heart for his high professionalism, attention and dedication to his work, and generally just for his attitude, for his human attitude towards the patient (now it is a rarity). And, of course, thank his team: girls administrators, nurses and his assistant.
I don't want to persuade anyone, I just give advice, maybe anyone needs help, come and you will succeed, and Artem Yuryevich will definitely help.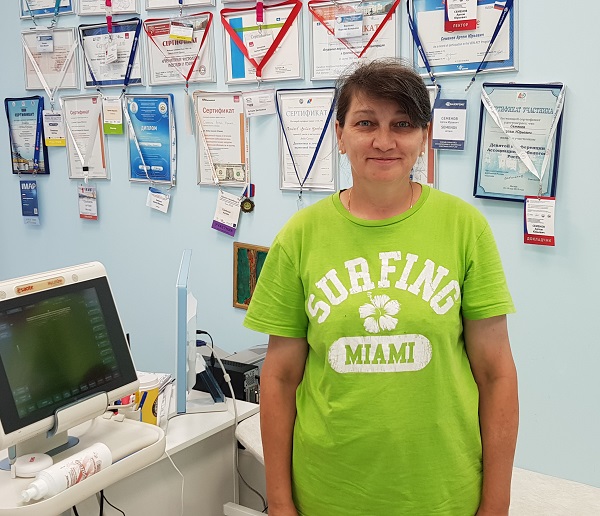 Lazareva Svetlana Anatolyevna, Moscow
,
August 04 2020