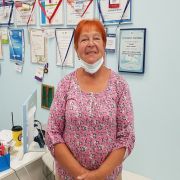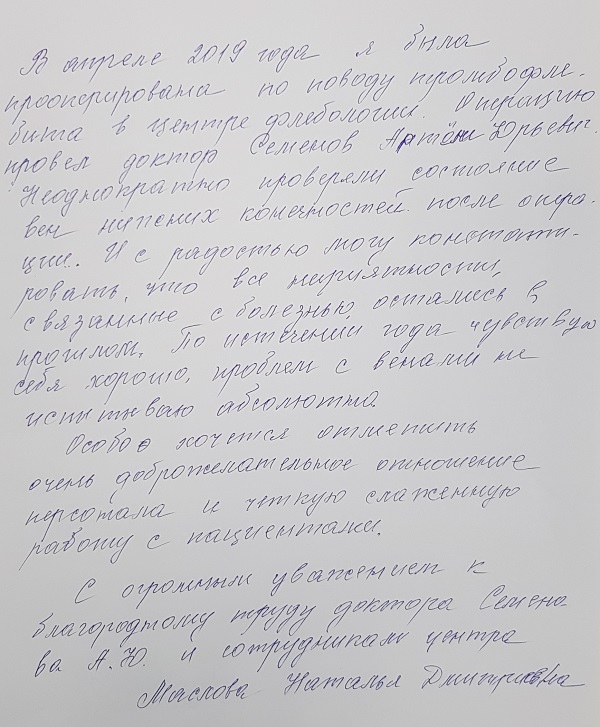 In April 2019, I was operated on for thrombophlebitis at the phlebology center. The operation was performed by Dr. Artem Yuryevich Semenov. The condition of the veins of the lower extremities was repeatedly checked after the operation. And I can say with joy that all the troubles associated with the disease are in the past.
After a year, I feel well, I have absolutely no problems with veins.
I would especially like to note the very friendly attitude of the staff and clear well-coordinated work with patients.
With great respect for the noble work of Dr. Semenov A.Yu. and the staff of the center.
Maslova Natalia Dmitrievna.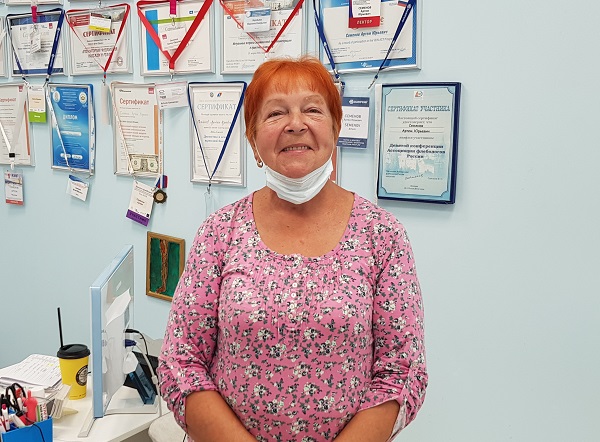 Maslova Natalia Dmitrievna
,
August 20 2020