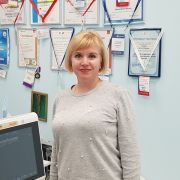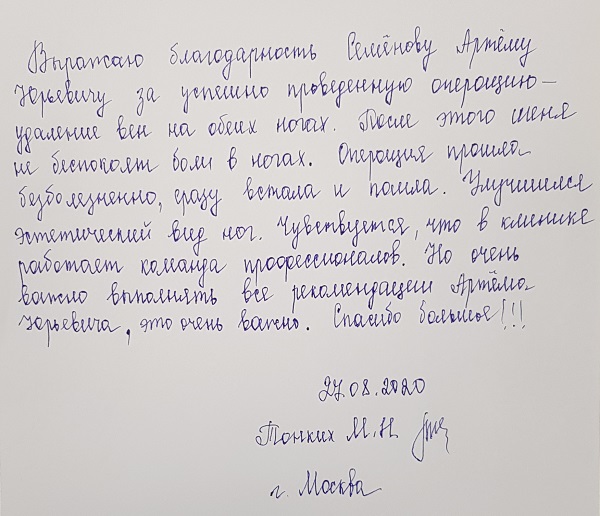 I would like to express my gratitude to Artem Yuryevich Semenov for a successful operation - removal of veins on both legs. After that I am not worried about pain in my legs. The operation was painless, I immediately got up and went. The aesthetic appearance of the legs has improved.
It is felt that the clinic has a team of professionals. But it is very important to follow all the recommendations, this is very important. Thank you so much!!!
27.08.2020 M.N. Tonkikh, Moscow.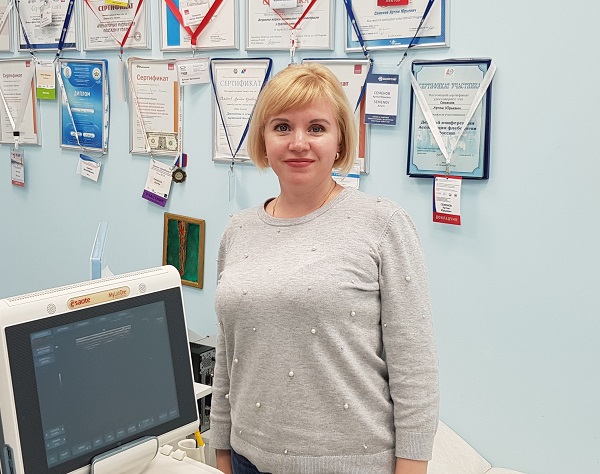 M.N. Tonkikh, Moscow
,
August 29 2020