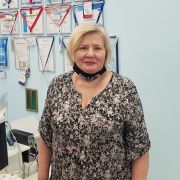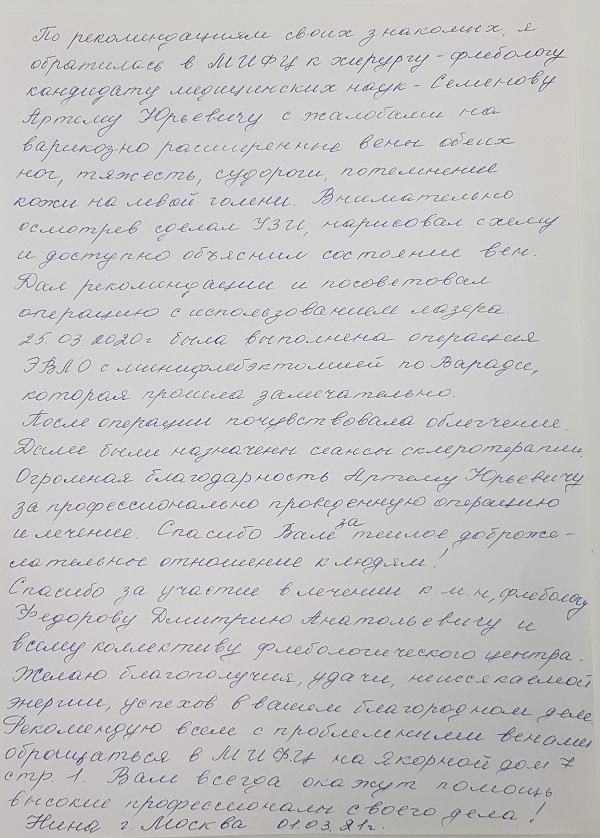 On the recommendations of my acquaintances, I turned to the MIFC to the surgeon-phlebologist, candidate of medical sciences - Semyonov Artyom Yuryevich with complaints of varicose veins of both legs, heaviness, convulsions, darkening of the skin on the left leg. Having carefully examined, did an ultrasound, drew a diagram and explained the condition of the veins in an accessible way. He gave recommendations and advised the operation using a laser.
On March 25.03.2020, XNUMX, the EVLO operation with Varadi miniflebectomy was performed, which went remarkably.
After the operation, I felt relief. Then sclerotherapy sessions were scheduled. Many thanks to Artyom Yurievich for the professionally performed operation and treatment. Thank you for your warm, friendly attitude towards people!
Thank you for your participation in the treatment, Ph.D., surgeon phlebologist Dmitry Anatolyevich Fedorov and the entire team of the phlebological center. I wish you well-being, good luck, inexhaustible energy, success in your noble cause.
I recommend everyone with problem veins to contact the MIFC at Anchor House 7, building 1. You will definitely be assisted by high professionals in their field!
Goncharova Nina Viktorovna, 01.03.2021/XNUMX/XNUMX, Moscow.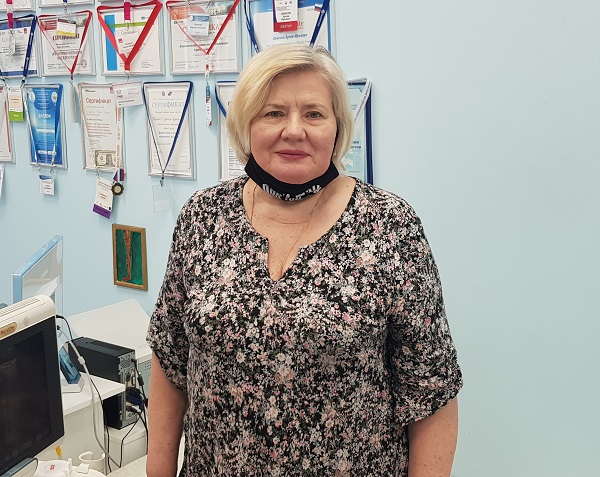 Goncharova Nina Viktorovna, 01.03.2021/XNUMX/XNUMX, Moscow.
,
March 01 2021