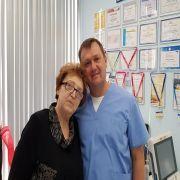 I am a Muscovite. For over 15 years she suffered from varicose veins. In March 2017, God granted me the opportunity to contact MIFC with advanced varicose veins of both legs.
The head of "MIFC" endovascular surgeon - phlebologist Semenov Artyom Yuryevich, candidate of medical sciences accepted me, saying that you can't pull more, you must urgently act, because the level of the disease was already critical.
I completely trusted God and an experienced doctor, especially since in connection with endoprosthetics of the left hip joint the treatment of varicose veins with the traditional method did not suit me. A more gentle laser treatment was required. The most interesting thing about this treatment was that after the operations it was necessary not to lie down, but to walk along the street for some time. After the walk, the examination again and returning home for rehabilitation. During treatment, a routine examination and correction of the state of the veins was carried out.
The results are encouraging. Before, I couldn't walk, stand, sit because of the heaviness in my legs. Legs swelled, there were problems with shoes. Now I calmly stand up for service in the Orthodox Church, become mobile, lead an active lifestyle.
Thanks to God and the doctor, the glorious surgeon-phlebologist Semenov Artyom Yuryevich.
Good luck and health to you, doctor. God bless you. With gratitude your patient Egorova Lidia Alexandrovna. Moscow 27.02.18/XNUMX/XNUMX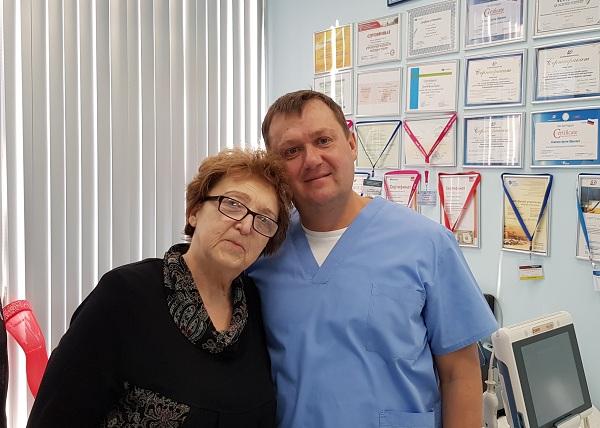 Egorova Lidia Alexandrovna, Moscow
,
February 27 2018