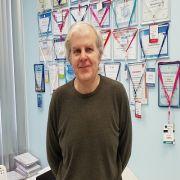 I would like to express my gratitude to the Medical Innovative Phlebological Center and my attending physician Artem Yuryevich Semenov for their professionalism and attentive and sensitive attitude towards patients.
I am 54 years old. The history of varicose veins began a long time ago, I don't even remember. Even in his youth, he began to notice swelling of the veins in his legs. Eh, young, green! I did not attach any importance to this - I did not experience any problems. But the years passed, problems appeared: swelling, fatigue in the legs ... I began to take an interest in this problem and realized that it is varicose veins, it needs to be treated. With whom I had to communicate from friends, they talked about a serious surgery and a long recovery period. They talked about cases when, after unsuccessful operations, people were pulled from the other world. Fearfully! And the treatment was postponed indefinitely. As time went. There was no improvement. Got it - you can't pull anymore!
Through the Internet, I learned about new methods of treating varicose veins. I read reviews about many clinics in Moscow. I chose the MIFC. And did not lose!
At the first visit, surgeon Artem Yuryevich Semenov made a disappointing diagnosis, the case is very neglected and cannot be delayed any further - thrombosis is possible. He said that not every surgeon will take up the treatment. Conducted a more thorough ultrasound scan and said with confidence that he could help me.
On August 14.08.2019, 2,5, an operation was performed: endovenous laser obliteration of the great saphenous vein on the right and anterolateral inflow on the left with miniflebectomy on the shins and thighs of both legs. The operation lasted XNUMX hours. No pain, just mild discomfort. After the operation, I got up and went. I am currently undergoing rehabilitation.
Advice to everyone - DO NOT TIGHTEN WITH VARICOSIS TREATMENT !!! NOW IT IS ACCESSIBLE, SAFE and FAST !!!
APPEAL TO PROFESSINOLS - Medical Innovation Phlebological Center.
Respectfully and gratefully, Sergey Alexandrovich P.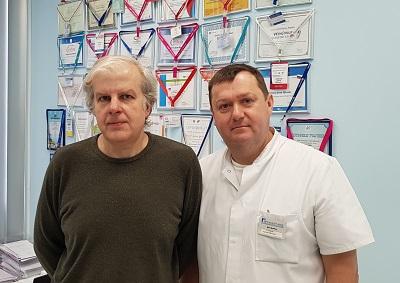 Sergey Alexandrovich P., Moscow
,
February 25 2020