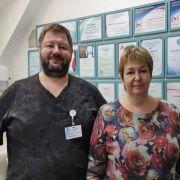 I also want to leave a review about the amazing, attentive and highly qualified doctor Fedorov Dmitry Anatolyevich.
In 2017, the doctor gave me an operation for EVLK of the small saphenous vein, and I also underwent compression phlebosclerobliteration on the right lower limb. I already had experience in the treatment of varicose veins. In 2015, I had a phlebectomy of a large saphenous vein on my left lower limb. For 5 days I was in the hospital, and on top for more than two weeks on the sick-list: they removed the sutures, made dressings. After the operation performed by Dr. Fedorov, after 2 hours I was already at home, and the next day I went to work. My colleagues did not even guess that my leg was operated on.
The method that Dmitry Anatolyevich uses allows the patient not to fall out of life for an indefinite period, but immediately after the operation to begin his daily life. On the left leg there was no trace of varicose veins, and on the right leg there were scars reminiscent of the operation. For 3 years now I'm just flying. I forgot what leg fatigue and their swelling are. If someone is in doubt about having surgery surgically or with a laser, then my opinion is, of course, with a laser !!!
Thank you very much, Dmitry Anatolyevich, a deep bow to you.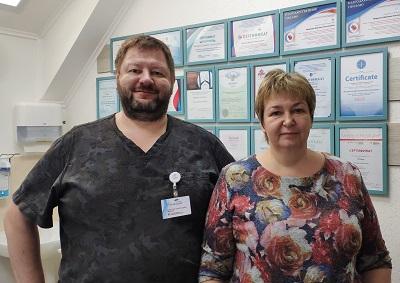 Nechushkina Svetlana Vladimirovna
,
April 04 2020