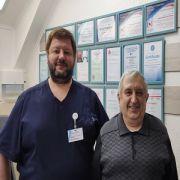 I inherited "weak" veins. I remember well my grandmother's legs, entwined with swollen veins, like ropes. And with age, and I have all this appeared. And a sedentary lifestyle contributed to this. Apparently this is a feature of my body, I did not feel any pain in my legs or heaviness. As a result, about 15 years ago, I got a trophic ulcer on the inner side of the lower leg of the right leg, slightly above the ankle joint. It took a long time and with great difficulty to heal it. As soon as I succeeded, and this is a really difficult and long process, I decided to contact a phlebologist about varicose veins. Since I am a naval sailor (already retired), I was sent to the naval hospital in Kupavna. It was there that I underwent the first traditional surgery, which involves the removal of dilated saphenous veins. After that, I spent about a week in the hospital until everything healed.
But the rest of the saphenous veins continued to deteriorate. And in March 2015, having learned about new methods of treating varicose veins, I went to the clinic to the doctor-phlebologist Dmitry Anatolyevich Fedorov. The operation on the right leg did not last long, painlessly (injections are not counted, they are familiar to everyone). After another 5 years (in March 2020), already along the familiar path, he again turned to the clinic for the treatment of varicose veins on his left leg to my trusted doctor Dmitry Anatolyevich. Everything went as quickly and as expected safely.
And at the end of 2019, my daughter had an operation there. She is a pharmacist and works on her feet 12 hours a day. And all the same with high quality. From me and from her, we express our gratitude to the real professionals, the doctor Fedorov Dmitry Anatolyevich and the nurses.
Lygin Alexander Ivanovich.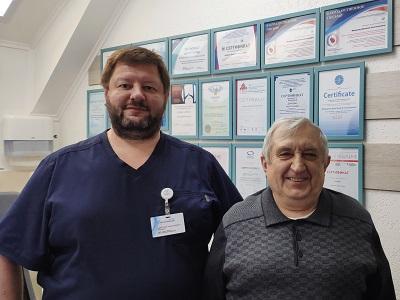 Lygin Alexander Ivanovich
,
April 20 2020