Conference from the series "School of the phlebologist": "Post-thrombotic disease", Moscow, NMHC named after. N.I. Pirogov, 14.09.2017.
14.09.2017/XNUMX/XNUMX in the hall of the NMHTs them. N.I. Pirogov held a scientific and practical conference from the cycle "School of phlebologists" on the topic "Post-thrombotic disease". Professors Yuri Mikhailovich Stoyko, Mikhail Nikolaevich Zamyatin, Leonid Dmitrievich Shalygin acted as Chairmen.
The conference was attended by the leading specialist of "MIFTS" in the diagnosis and treatment of thrombosis and post-thrombotic disease, surgeon phlebologist Malakhov Alexey Mikhailovich.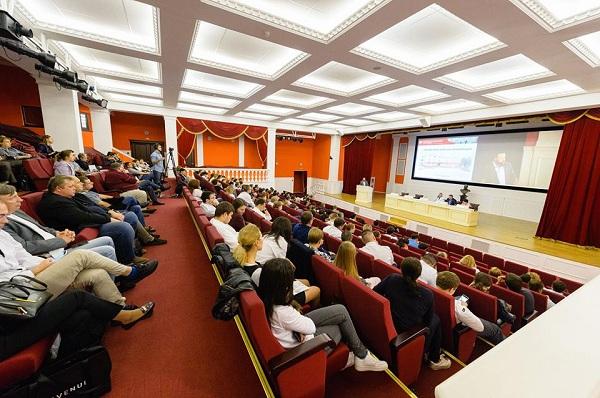 Participants of the conference, headed by Chairman Yu.M. Stojko
The event was opened by Doctor of Medical Sciences, Professor Maxim Nikolaevich Kudykin (Nizhny Novgorod) with a report on "Diagnostics and indications for surgical treatment in post-thrombotic disease."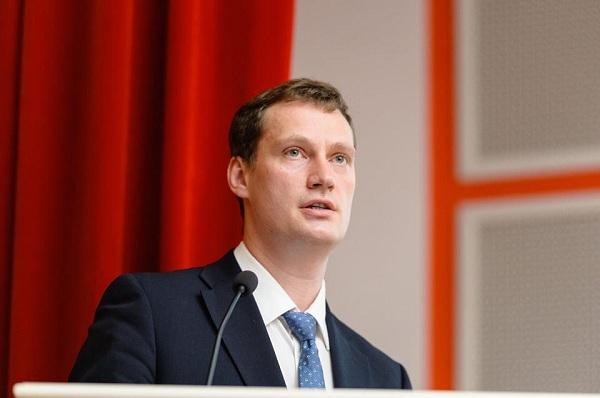 Professor reports, MD Kudykin M.N. (Nizhny Novgorod)
In his address, Dr. Kudykin addressed one of the most difficult questions of phlebology for practicing specialists. They thoroughly examined the approaches to diagnosis and determination of the severity of post-thrombotic disease, described indications for surgical treatment. Maxim Nikolaevich drew attention to the increasing importance of such a method as intravascular ultrasound angioscanning (IVUS) before operations on deep veins (both in global practice and in Russia). This study pretty much supplemented X-ray contrasting phlebography with information needed to plan interventions. The report also examines the basic principles of operative correction of venous blood flow in deep and superficial venous channels in patients with postthrombophlebitic disease.
MD, Professor Alexander V.Viller (Moscow) in his report revealed the modern possibilities of surgery in patients with post-thrombotic disease.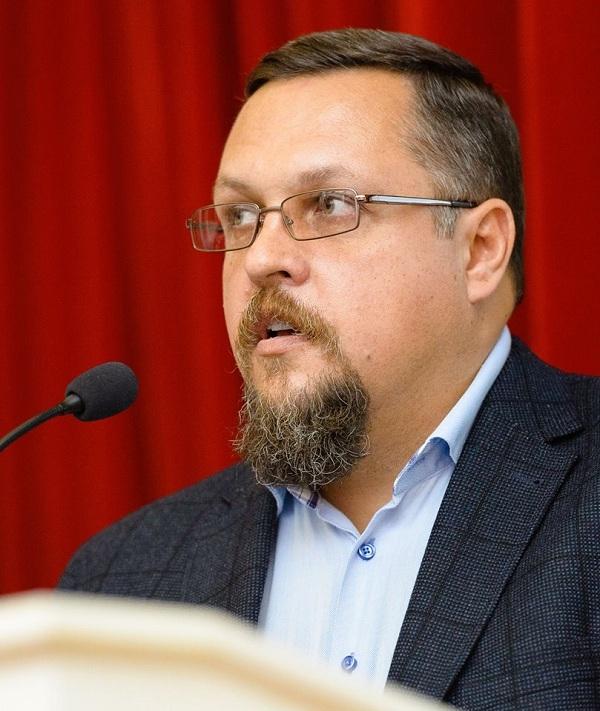 Reported by MD, professor Alexander G. Viller (Moscow)
For the preoperative examination of the patient, he especially highlighted X-ray contrast phlebography, which remains the "gold standard" for PTB diagnostics. The nuances of endovascular (intravascular) surgical interventions are described, such as the use of venous stents in various categories of patients, including those with long-term existence of impaired venous outflow and severe trophic disorders. Alexander Grigorievich presented the data of 14 large scientific studies on the topic of postoperative patency of venous stents (since 2006). Encouraging results have been obtained, in recent surveys it was close to 100%.
Candidate of Medical Sciences, Sergey Nikolaevich Yakushkin revealed the subject of treatment of trophic venous ulcers. The report discusses the use of modern compression techniques, both elastic (knitwear and bandages) and non-elastic (Varolast zinc bandage). The principles of using most types of modern wound dressings at various stages of the wound process are described in detail.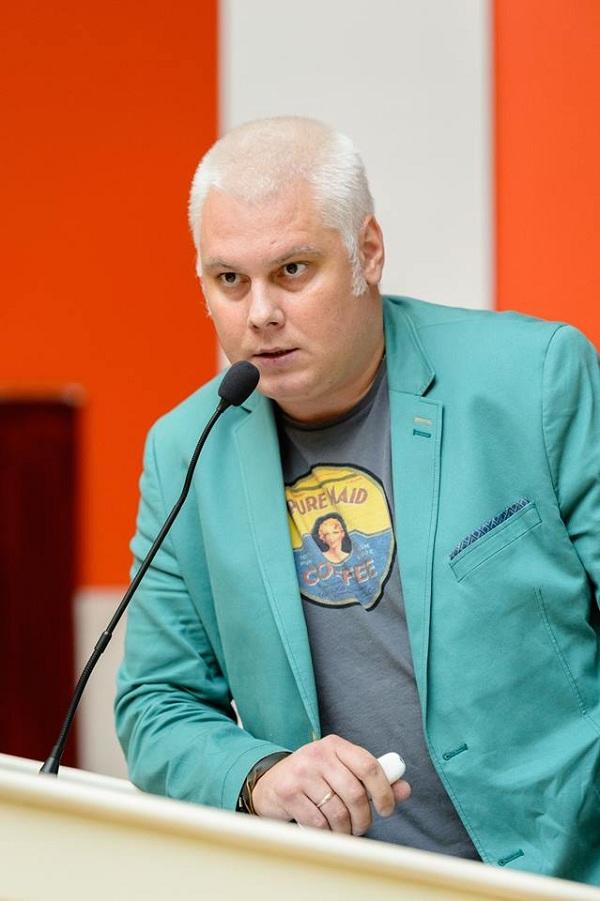 Report by Candidate of Medical Sciences, Sergey Nikolaevich Yakushkin (Moscow)
Sergei Nikolayevich also presented his own experience in applying new promising techniques: VAC-therapy (negative pressure treatment), SHAVE-therapy (layered nekr- and fibrosectomy). The message is noteworthy in that a detailed algorithm for working with chronic venous wounds on the basis of extensive personal clinical experience .
MD, Stanislav Gennadevich Leontyev in his report addressed the subject of a rather rare, but at the same time one of the most formidable complications of deep vein thrombosis, postembolic pulmonary hypertension.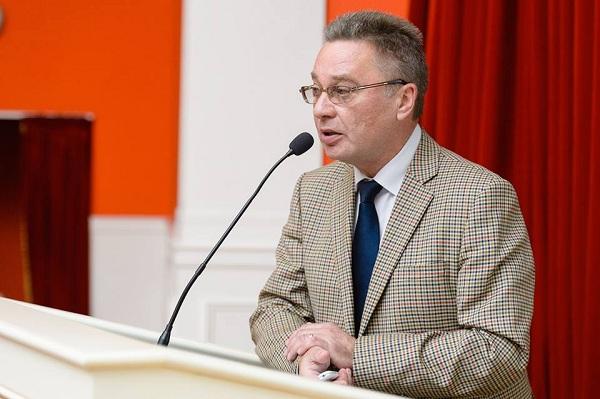 Reported by MD Stanislav Gennadevich Leontiev
This condition is characterized by an increase in pulmonary vascular resistance, pressure in the pulmonary artery and without appropriate treatment quite quickly leads to right ventricular heart failure and patient death after 3-5 years. All patients with CTELH require lifelong administration of anticoagulants and continuous symptomatic treatment. Stanislav Gennadevich described in detail the indications and contraindications for surgical correction of this pathology. Most CTELG operations are performed at the University of California Medical Center in San Diego (USA). In our country, the clinic of the Scientific Research Institute of Circulatory Pathology named after Academician E.N. Meshalkina (Novosibirsk).
A very informative message was presented by Ph.D. Maxim Maksimovich Lutsenko (Moscow) based on his own clinical experience in the treatment of 56 patients. Technical success was 99,4% with prolonged observation. Only one patient failed to recanalize vein occlusion (narrowing). Separate, most interesting, clinical cases are examined in detail.
MD, professor Vyacheslav Valentinovich Andriyashkin in his report addressed the conservative treatment of post-thrombotic disease.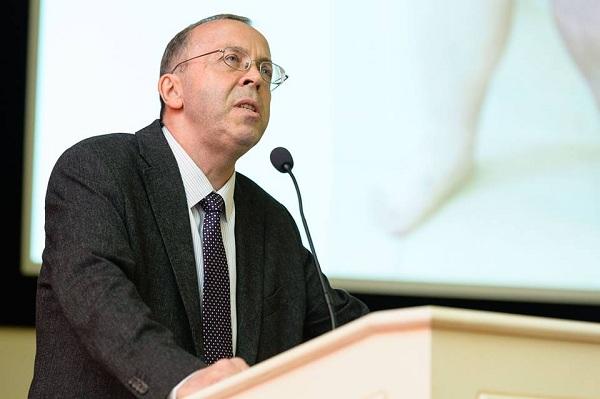 Report by MD, professor Vyacheslav Valentinovich Andriyashkin (Moscow)
All components of therapy are described in sufficient detail. This treatment should be comprehensive. This includes mandatory lifestyle correction, adequate compression therapy, anticoagulant therapy (inhibiting blood coagulation) according to the schedule. Vyacheslav Valentinovich paid special attention to such a difficult issue as the choice of a medicinal product after the end of anticoagulation therapy. Sulodexide (Wessel Due F) and bioflavonoids (Detralex, phlebodia, venarus) can be considered the most optimal drugs for this period.
MD, Professor Mikhail Nikolayevich Zamyatin, in his address, disclosed the topic of anticoagulant therapy for venous thrombosis. From the multifaceted report on the basis of the analysis of set of researches of last years it is possible to draw following conclusions:
1) An independent factor in the development of PTFB is the quality of anticoagulant thrombosis therapy in the first three months.
2) The highest probability of insufficient hypocoagulation with warfarin therapy (frequent monitoring of INR is required).
3) When treating low-molecular heparins, the risk of developing PTFB is reduced not only due to hypocoagulation, but also due to the anti-inflammatory effect on the vein wall, which prevents the development of fibrosis in it.
4) New oral anticoagulants (Rivaroxaban, Dabigatran) provide a worthy hypocoagulation effect, inhibit thrombus formation, have predictable pharmacokinetics (do not require constant monitoring of coagulation factors), promote thrombus lysis.
Ph.D. Evgeny Arkadevich Ilyukhin (St. Petersburg) presented two papers at once.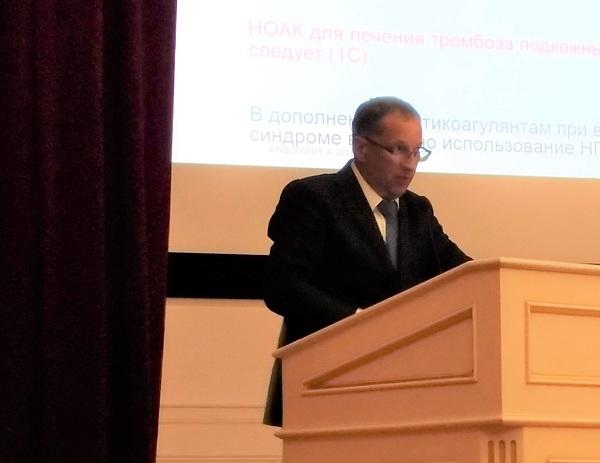 Reported by Ph.D. Evgeny Arkadevich Ilyukhin (Saint-Petersburg)
In the first part of his report, he gracefully uncovered the topic of anticoagulant therapy in postthrombotic disease. Evgeniy Arkadevich was based on these recommendations both of the Association of phlebologists of Russia and authoritative international scientific communities. Dr. Ilyukhin described in detail the indications and contraindications to prolonged anticoagulation, paying special attention to ambiguous clinical situations. Just like the previous speakers, Yevgeny Arkadievich noted the growing role of such a drug as sulodexide in long-term therapy of PTFB.
In the second part of his report, Dr. Ilyukhin announced the creation of a unified database of chronic venous diseases - a register of methods for treating chronic venous diseases. In June 2017, he was awarded the status of the official register of the Association of Phlebologists of Russia.