Master class for a vascular surgeon, ultrasound doctor from Nalchik, Ph.D. Iskhaka Luai Nihada, 27-29.07.2021, Moscow
On July 27-29, 2021, another master class was held at the Moscow Innovative Phlebological Center for a doctor from Kabardino-Balkaria (Nalchik), Iskhak Luai Nihad.
The master class was conducted by the leading specialists of the phlebology center: vascular surgeon, phlebologist, candidate of medical sciences Artyom Yuryevich Semyonov, head of the surgical department of the center, candidate of medical sciences Dmitry Anatolyevich Fedorov and Ivan Ilyich Kalachev, surgeon, phlebologist, candidate of medical sciences.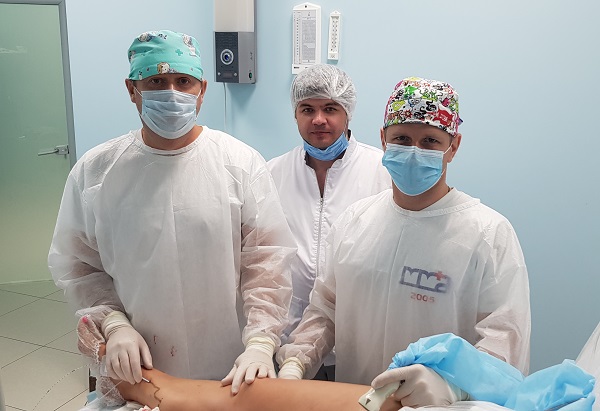 Semenov A.Yu., Kalachev I.I. and phlebologist Ishak Lyuay Nihad in the operating room "MIFC" at a master class
The master class was held under the partner advanced training program for doctors in conjunction with the Antireflux deep learning workshop in accordance with the license for educational activities No. 3346 dated 03.10.2019, under a program accredited in the system of continuing medical education of the Ministry of Health of the Russian Federation https://eduphlebology.com/lessons/courses/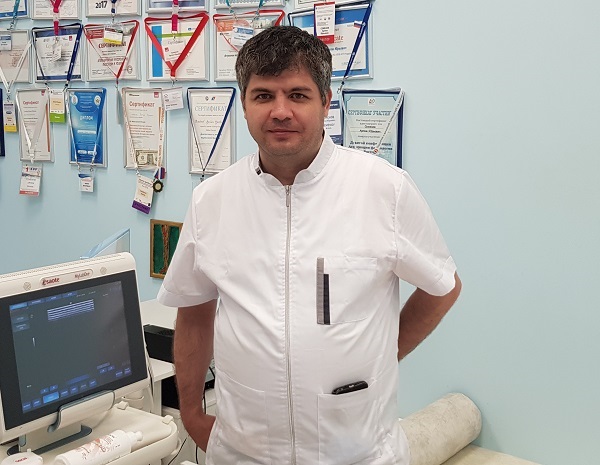 Ishaq Liuay Nihad - cardiovascular surgeon, phlebologist, ultrasound doctor, Ph.D. Nalchik (Kabardino-Balkaria)
Iskhak Lyuai Nihad graduated from the medical faculty of the Kabardino-Balkarian University in 2005. Residency in surgery at clinical bases of the Medical Faculty of the Kabardino-Balkarian University. Specialization in cardiovascular surgery and professional retraining in ultrasound diagnostics at the First Moscow Medical University. THEM. Sechenov. 2011 - defended his Ph.D. thesis on "One-stage multilevel shunting of the arteries of the lower extremities with their diffuse lesions." Dr. Nihad is the author of over fifty publications in various publications on the subject of general and cardiovascular surgery. Iskhak Luai is a co-author of 2 patents in the Russian Federation for inventions in various fields of surgery. Dr. Nihad headed the departments of postgraduate education of the Department of Hospital Surgery of the Medical Faculty of KBSU from 2010 to 2014. Since 2015, Iskhak Luey has been in charge of the outpatient department of the State Budgetary Healthcare Institution "CRH" in Nartkala.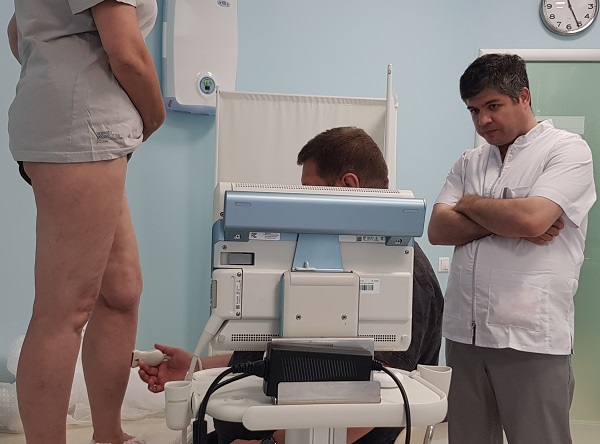 Preoperative ultrasound examination is carried out by Doctor D.A. Fedorov.
During the three-day master class, Dr. Nihad was shown the most modern interventions that are currently used, total laser obliteration.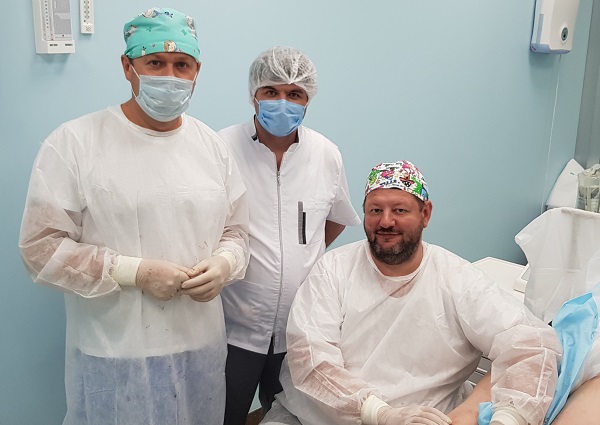 Phlebologists Semenov A.Yu. , Fedorov D.A. and Ishaq Liuai Nihad during laser surgery at MIFC
On July 27, 28 and 29, 11 innovative laser procedures were performed. Patients underwent endovascular thermal obliteration of the great veins, varicose tributaries and nodes. All patients achieved the target clinical and aesthetic result. During the master class, Dr. Nihad received answers to all the questions asked about the nuances of applying the technique.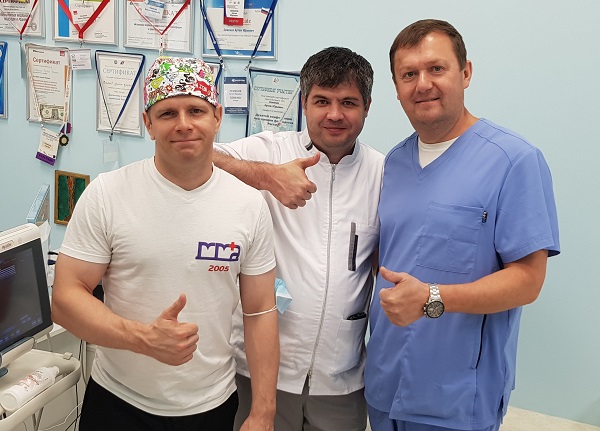 Surgeon phlebologist Iskhak Lyuay Nihad from Nalchik with A.Yu. Semenov. and Kalachev I.I. after the master class
We are glad to welcome new faces from different parts of Russia in our phlebology center. We are ready to share up-to-date knowledge, operational techniques and answer any questions.