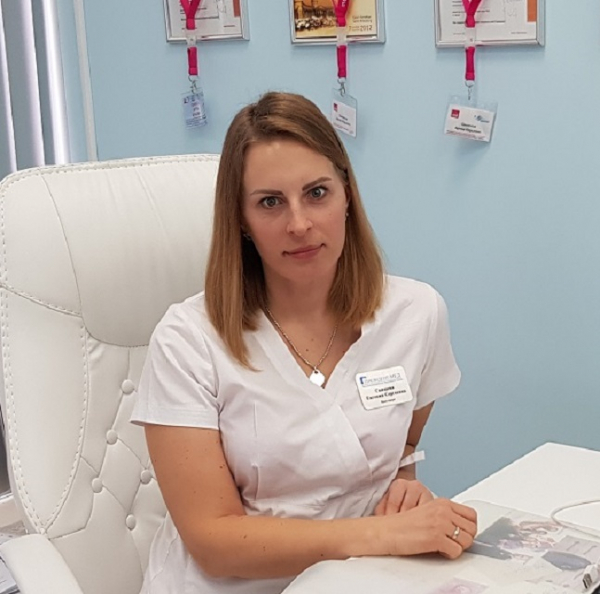 Employee Vein Center "MIFTS surgeon, endovascular and aesthetic phlebology doctor-expert in ultrasound diagnosis of lower limb veins
Education
2005-2011yy- First Moscow State Medical University named after I.M. Sechenov; specialty "General Medicine"
2011-2012yy- internship in the specialty "surgery" at the First Moscow State Medical University named after I.M. Sechenov;
2012-2014yy- residency in the specialty "surgery" at the First Moscow State Medical University named after I.M. Sechenov;
Additional education
2012 - GBOU VPO RNIMU them. N.I. Pirogov; Course in Cardiovascular Surgery and Surgical Phlebology;
2014 - First Moscow State Medical University named after I.M. Sechenov; Course on the diagnosis and surgical treatment of patients with cardiovascular disease;
2014 - State Scientific Center of the Russian Federation-Federal Medical Biophysical Center named after A.I. Burnazyan; Course "Laser therapy";
2014 - First Moscow State Medical University named after I.M. Sechenov; Course "Minimally invasive phlebology with sclerotherapy";
2016g - ROOTA consalting group; Training "Effective work with patients";
2018g-General educational organization of additional professional education "International Academy of Expertise and Assessment"; Retraining course in ultrasound diagnostics.
experience
2010-2012yy-nurse of the aortic department and its branches B.V. Petrovsky RAMS.
2012-2016yy- LLC "Healing Center"
2018 to date: surgeon-phlebologist, doctor of ultrasound diagnostics of the Clinic of phlebology "MIFC"
Professional skills
Minimally invasive methods of surgical treatment of varicose veins:
endovasal laser obliteration of varicose veins;
radiofrequency obliteration of varicose veins;
miniflebectomy;
sclerotherapy, foam sclerotherapy, microsclerotherapy;
treatment of purulent diseases of soft tissues;
removal of benign neoplasms of the skin and subcutaneous fat;
suturing and treatment of wounds of various localization with the application of a cosmetic suture;
A doctor of high professionalism, regularly attends all-Russian phlebological and lymphological congresses and seminars, conducts treatment and consultations with patients with severe forms of venous insufficiency, complications of varicose veins.